WordPress.org currently lists over 54,000 plugins on its website for anyone to add to their site. Although WordPress plugins can add functionality to your website, they can also create problems. 
Less is more when it comes to WordPress plugins. Anytime you are about to add a plugin to your WordPress site, refer to this list.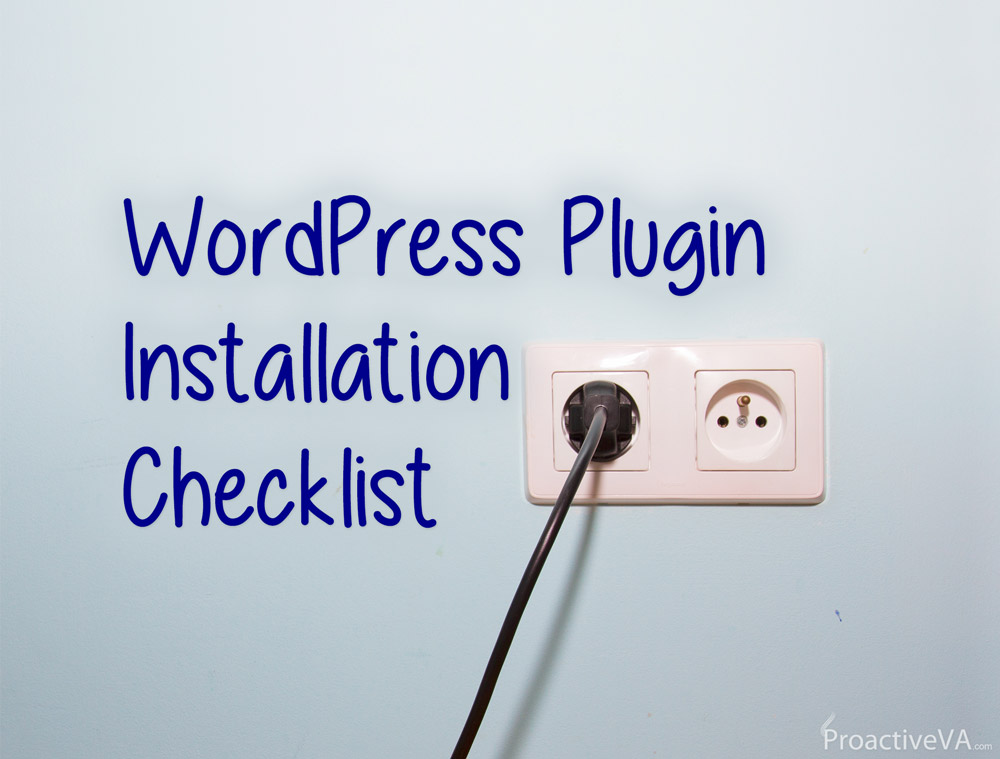 8 Questions to Ask Yourself Before Installing a WordPress Plugin
8 Questions to Ask Yourself Before Installing a WordPress Plugin #WordPressSecurity
Click To Tweet
Is It Necessary?
Often times a plugin might seem like a good idea, but is it really necessary to provide the functionality that you need for your website? List the reasons why you need the plugin and if there is are alternatives ways that you can achieve your goal. Maybe you only want to use one feature out of the plugin, you might be able to find a plugin better suited for you at a lower cost.
What Is the Cost?
You'll find a lot of free plugins, but there's also paid plugins. Research the cost of the plugin and decide if it's really worth it. Make sure to check the fine print too. Many plugins charge you a yearly fee for updates and support. It's important to make sure your plugins are up-to-date at all times. 
What Do You Know About the Developer?
If you're familiar with WordPress, you may start recognizing developers. Sometimes a plugin comes out that is made by a new or unknown developer. That doesn't mean that it's a bad plugin but you'll probably have more luck with a plug-in created by a well-known developer. 
What Are the Reviews Like?
It's important that you do some research and look at the ratings and reviews to see what other people think. Pick plugins that have excellent ratings, you don't want to use something with low or medium ratings.
How Often Has It Been Downloaded?
This is usually the first factor I look at as it's a great indicator of the plugin's popularity. If it's been downloaded a ton of times and has a top rating, then the plugin will likely perform well for you.  
Will It Slow Down Your Website?
Some plugins (even great ones), can slow do your site's speed. You only have seconds to impress your visitors and if your site doesn't load in an instant, they will leave and go to a competitor.
Is the Plugin Maintained?
Another thing I look at right way is when the plugin was last updated. If the developer hasn't been maintaining the plugin often then you should stay far away from it. Don't use anything that hasn't been updated for 6 months or more. They will be more vulnerable to hackers.
Does It Work Well with Other Plugins?
Have you ever installed a plugin and then noticed that other plugins on your site stopped functioning? That means they aren't playing well with each other. Sometimes you can find this information in reviews, but often times you won't know until you install it. If you are purchasing a plugin, make sure it has a refund policy in case it doesn't function well with your current site. 
Plugins help your site do all the things you need it to do such as collect email address, add social icons, improve SEO, keep your site secure, and more. But make sure you pick plugins that won't cause you problems. Test them, and try not to overlap features.
I hope this checklist helps you decide if your next plugin is right for you.
What are some plugins that you can't live without?