Helping you with webinars, product creation, launches, sales funnels, email marketing and more!
FREE "Day of Webinar" Checklist
There is a lot to do on the day of your webinar, and I don't want you to forget anything important.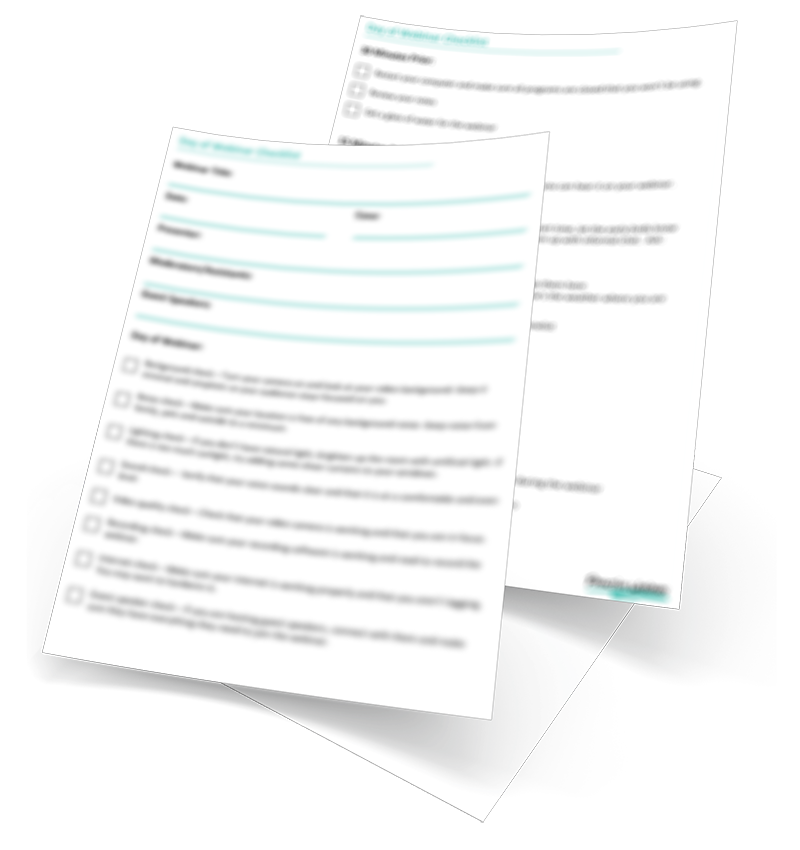 Webinars & Summits
If you aren't hosting webinars, you are missing the opportunity to grow your email list, sell your products, and position yourself as an expert in your niche. 
Sales Funnels
An effective sales funnel will automate your business to help ensure you earn profits around the clock.
Product Launches
It's imperative that your new product gets the attention it deserves after you've put all the work into creating it. 
Course Creation
Let's set up your online course and make it evergreen so you can bring in revenue year round. 
Why Outsource?
Outsourcing is a way to duplicate yourself so that you can get all those tasks done that help your business but do not define it. The busy work, the work you dislike, the work you don't know how to do… are all good things to outsource because it will free up your time to do what it is that you do best. Plus, it will lower your stress and give you back your life.
Danielle is a life saver. I am not tech savvy so thank goodness she is. She handles the tasks I have no interest in and is familiar with Aweber, Social Media, Zoom, building and updating websites and other technical platforms. This has freed me up to focus on my clients, retreats and training. If you need technical help she is your girl. Her quality of work, responsiveness and overall value are so appreciated. Her caliber is rare in our industry and I value her.
Monthly Retainer Packages
20 Hours a Month
With 20 guaranteed hours a month, this is perfect for those who are invested in their business and are ready to take it to the next level. 
10 Hours Per Month
This retainer package is the most popular and guarantees you 10 hours of services each month.
5 Hours Per Month
This package guarantees you 5 hours of services each month and is perfect for those who are new to outsourcing. 
About Danielle
Danielle, the owner of ProactiveVA provides online support services to businesses and entrepreneurs worldwide. She has the skills required to get your tasks done so you can spend time concentrating on the areas that generate your business revenue.
Danielle opened up her business in 2010 and has been operating full-time since. She has worked with various entrepreneurs over the years such as coaches, spiritual healers, personal trainers, internet marketers, and bloggers.
Danielle has a huge skill set that she can use to help your business succeed. She is passionate about her business and treats each client's business as if it was her very own.
Danielle spends her free time traveling the world and is never in one place for too long.
Connect with Danielle on Social Media
"Danielle is truly your right arm when it comes to helping you with social media and internet marketing projects. She has a knack for turning a situation that looks like a problem into a well-strategized solution"~ Tawnya Sutherland of VAnetworking
Danielle has become a vital part of my business. The biggest upside? As an entrepreneur – peace of mind. I can focus on doing what I'm good at knowing that many of the important "keep moving forward details" of running a successful business are being looked after by a competent professional. I would recommend Danielle to anyone who needs support they can count on. ~ Gerry Black of Marketing Writer