Your email list is one of the most powerful tools in your business. It enables you to build relationships with your customers and gives you the ability to mail them offers for ongoing sales and profits. 
Most people will start out using a free service such as MailChimp only to find out later that it has limitations that will hold them back. I have found myself in that situation and would like to share what I've learned.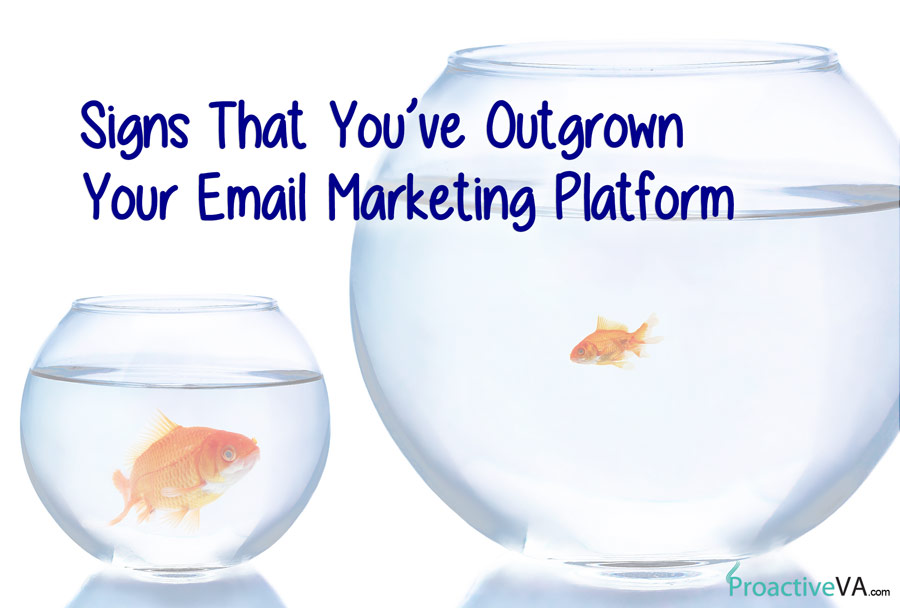 Automation is Key
Some email marketing providers only allow certain forms of automation, but automation is the key to running a successful online business. You should find a service that allows you to create automated emails that will send to your subscribers over a period of time. By using automation, you only have to create the emails once and they will keep earning for you over and over again. 
If you have a blog on your website then you should have an email marketing platform that offers a broadcast option. When you post a new blog post onto your blog it will automatically email a summary of it out to your list. It's a great way to stay connected with your audience and if your current service doesn't have this feature it's time to switch to one that does. 
Best Value for Your Budget
You need to pick a service that best meets your needs and your budget. Unfortunately, a free service will never give you all the bells and whistles. MailChimp is popular because it offers a free option, but it doesn't have all the features that something such as ActiveCampaign. It's better to just pick one that you'd be happy using in the long-run so you don't have to make the switch. That's one mistake I've made and wish I never did. 
Aesthetically Pleasing Form Templates
Email marketing platforms are quite competitive these days and you have several options out there when selecting the one that is right for you. In order to get people to sign up to your list, you'll not only need a valuable lead magnet but also an attractive sign-up form that impresses people who come to your website. Ultimately, all forms are customizable if you know a bit of coding, but if you don't and are a newbie, look for a service that has easy to use, eye-catching form templates that work.
Attractive, Mobile-Friendly Email Templates
Your email marketing service should offer attractive, mobile-friendly email templates. Today it's easy to create stunning emails without even knowing a line of code. Most services have drag and drop template builders, so look for that if you aren't a tech wiz. 
Triggers and Actions
As your list grows (which I hope it does), you'll probably want to start using triggers and actions. For example, if someone signs up for a free sneak peek of your product (list A) and then ends up buying your product (list B), you'll want to remove them from list A and keep them on list B. This way they will stop getting promotional emails about your product. This is a very important feature if you plan to grow and leverage your list. 
Detailed Reports
When you are comparing services, look for one that offers detailed metrics and reports so you can track the success of all your hard work. For example, AWeber is a very popular service, but I find their reports to be behind the times and it makes it hard to see how your campaigns are performing. 
Does your current email marketing platform offer all the features I talked about? If not, it's time to make the switch. I'm in the process of switching from MailChimp to ActiveCampaign. If you are looking for a more robust platform, consider taking a look at ActiveCampaign as well. Go sign up for their free trial and give it a whirl.