In order to make your next webinar a success you will need to invest in a few things. I provide webinar assistance to my clients and have tested a lot of products and programs. Here's a rundown of some tools and software that I use and recommend. If you are on the fence about something, ask me in the comments and I'll be glad to help you.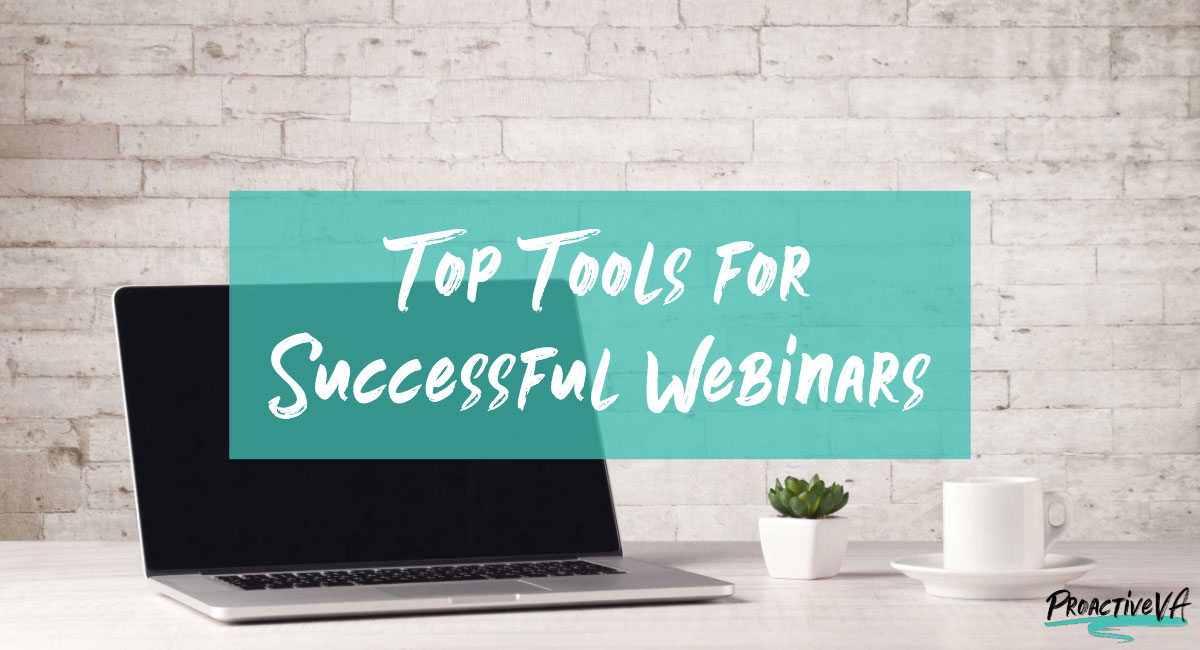 Reliable internet connection
You can't run a webinar without a good internet connection, and it will run more smoothly if you have a fast and reliable one. Most connections are reliable today, but use a wired connection as opposed to wifi for the higher reliability.
Microphone
Don't rely on your computer or camera's built in microphone when you're holding a webinar. I recommend investing in a personal microphone or headset to reduce background noise and produce a more clear sound. The microphone that I use and recommend is the Blue Yeti.
Camera
You don't need high-end video equipment to host a successful webinar, but you want a camera that produce a nice, clear video. Here is the one from Logitech that I use. It works with my MacBook Pro and is 1080p.
When going on camera, make sure you have a background free of clutter. I use backdrops so no one can see what lies behind me. These ones are really nice quality and I don't find that they wrinkle either.
Webinar platform
You can't put on a webinar without a webinar platform. There are several different programs on the market and I recommend trying out several of them. Most of the programs offer free trials so you can give them a test drive and see if they have the features you are looking for. The program I use and recommend right now is Zoom.
You can use Zoom for both webinars and team meetings. I enjoy all the features available and their support is awesome as well.
These tools are the basics that you'll need for a successful webinar. If you want to see some of my other recommendations, check out my webinar tools recommendation list here.

P.S. Host your next webinar like a BOSS with this handy 3-page fillable checklist: