Your website is still the most important digital asset when it comes to digital marketing. In fact, your website is the center of your online marketing. Everything you do most likely sends people back to your website. The number 1 reason why your website is the most important is because YOU own it.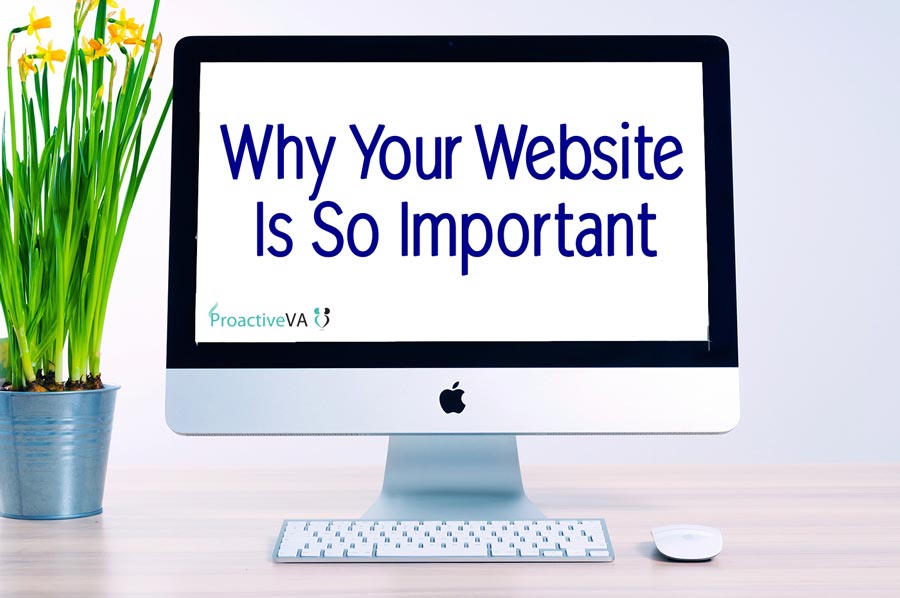 But what about social media? 
Social media could be gone tomorrow. It probably won't happen, but things can drastically change in no time. The networks could go from free to paid, they could instate new rules and much more. All the hard work that you've put into building up that social media network could be all for nothing come tomorrow. You just never know. 
If you have a self-hosted website, you can move it and use it however you want without anyone telling you what to do. Even if you were to lose all your social media accounts tomorrow, your website will still be there. 
You own your website
Businesses are expected to have a website. If you send all your customers to Facebook, they will not see it in the same way as they do with a real website that represents your business and only your business. You can use your website to send people to social media, but your website should be your storefront. 
Everything leads back to your website
Everything you put on the web, social media, in flyers, business cards, books, guest blog posts all lead right back to your website because that will never change.
Your website will always be your website. 
You control your website. You can update it, change it, move it or do whatever you want with it. If you use builders such as GoDaddy Website Builder than you will be trapped in that space and rebuilding is more difficult to do. You can have as many features as you want because your own your website. You can have email addresses, landing pages, you control everything. 
Websites are inexpensive
Having your own website is not expensive. You can purchase a domain for less than $15 a year and hosting for less than $10 a month. The only expense you'll have left is having someone build and maintain your site, unless you can do that yourself. With self-hosted WordPress you can easily find someone for less than $1000 to build your site. Or if you are tech-saavy you can give it a go on your own. 
Your website is your brand
When you own your website, you can brand it to how you want. You don't have to leave any "built by xxx" text on it or links back to your hosting company or anything. It's all yours and carries your branding. 
Customers judge you by your website
If you don't own your website or use a builder or try to use a Facebook Page as your destination, people will judge you. They'll think that you are not a serious business owner and will not want to work with you. The will find another business that has a website and bring their business there. It's important to create the best website you can within your budget. 
Owning your own website in order to market to your audience is imperative in today's virtual world. Without a website you will lose money and waste time building up someone else's empire. Why not set up a website today? 
Limited Time Offer
WordPress setup and design with 5 pages for $599 USD.
Contact us today to take advantage of this offer.