*This post may contain affiliate links for which we may earn a commission. Please read our disclosure for more information.
One of the best parts about working online is that we can work from anywhere as long as we have a decent internet connection. There are several tools that online business owners can use to make their lives easier. I'm going to talk about a few of my favorites that I use frequently.
I'd love to hear what programs you use to manage your online business. Share them in the comments below.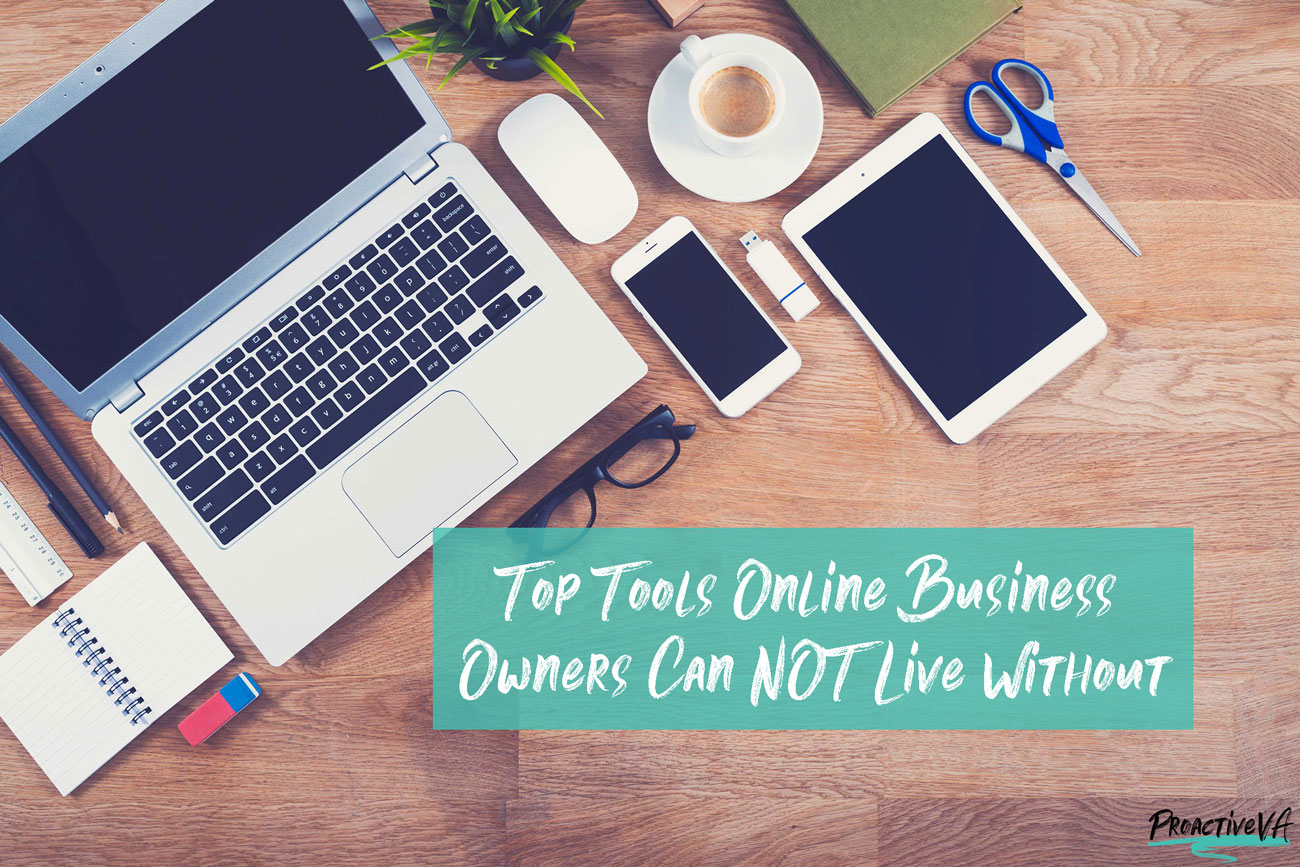 ActiveCampaign
Most people know that the money is in the list and that they need email marketing software. There is a lot of discussions all over the web about which one is best and my current favorite is ActiveCampaign.
This software enables you to build an email list and set up autoresponder emails and funnels to help you market to your list members on a very personalized basis using tags. One thing that originally drew me to ActiveCampaign is that they only charge you once per contact no matter how many times they are on your list. So for example, if you have 10 different lists and contact Z is on 5 of them, you are only charged once. Many other platforms would charge you 5 times for that one contact.
I've been thinking about making a training video showing you how to set up a list and automation in ActiveCampaign. Is that something you'd be interested in? If so, reply and let me know.
Asana
When you are working with a team or even by yourself it's essential to have some sort of project management system. Asana is what I use and there are tons of other options available, it all depends on your needs and what works best for you. Asana offers a decent free version so that is why many opt for it over something like TeamworkPM. Asana will keep businesses organized by having everything in one place. You can manage and create tasks with due dates for each member. You can upload files, integrate it with Dropbox and Google Drive and that is only some of the features available. Make sure you are using some sort of project management system to keep yourself and your team on track. It will save a lot of time and frustration.
DropBox
Dropbox is something I use daily and couldn't be without it. I use it to transfer files between my computers, to my client, friends and family. It's an essential tool for my day-to-day business operations. It is especially handy when I'm on the go cause I can just pop files into it that I will need when I'm on the road. It's a free program and you can upgrade to the paid version if you require more space. Most people can get by with the free account however, I have the paid account as I have to store client files.
Google Drive
I use Google Drive mostly to share live Microsoft documents such as spreadsheets and word documents. It's handy because everyone can edit the same document at the same time and it won't be overwritten. This is especially useful when managing live events. You can also use it to store files similar to Dropbox but I don't use that feature. 
LastPass
There are so many services that we use online today and they typically all require passwords. It's hard to remember all the passwords especially now that we have to make them so secure with symbols, uppercase, lowercase and numbers. LastPass is a great program to use to keep track of passwords. The program stores all your passwords in the cloud so that you can access them from all your devices.
Because you have to log in to the toolbar every time you open your browser it works great for shared computers. However, you can set it to not log out if you wish. I have it set to log me out if I'm not active for an hour. There are tons of other options for password programs but I've been using this one for several years. They offer both a paid and free version, the free version should work fine for most people.
Grammarly
If you write anything, and of course you do, Grammarly is a great way to ensure that your writing is mistake-free and original. Grammarly is a cloud-based product that you can install on your browser or you can download their desktop app. It checks for grammar and spelling mistakes as you write. Plus it helps you find alternative words to express yourself.
I've been using Grammarly for a few years now and am not sure how I lived without it.
BackBlaze
BackBlaze has been a lifesaver for me several times. I'm sure you've heard me talk about it before, but it's a program that backs up your computer into the cloud onto their secure servers. All you do is download and install it onto your computer and it starts backing it up. If you create new files on your computer it will back them up automatically for you. My brand new Macbook Pro failed last year and I panicked. Luckily I was using BackBlaze and all my files were saved and I was up and running again in no time. I highly recommend BackBlaze, they have a 15-day free trial and after that, it is only $6 a month per computer or $60 for the year. I have it installed on all my computers.
Wave Accounting
The dreaded books… we all need to keep track of our income and expenses and Wave Accounting is a great software for that and it's free. Wave allows you to easily invoice and charge your clients right from their platform. You can connect your bank accounts and credit cards and basically put your accounting on autopilot. Plus they have a ton of reports that will help you come tax season. I just finished filing my taxes and Wave made it easy to pull all my financials to do so.
Hootsuite
You know that social media posting, sharing, and engagement is essential today for any type of business. But who has all day to do this? I don't and I'm sure you don't either. You can use Hootsuite to schedule your social media posts ahead of time. You can also use it to keep track of all your social networks in one spot and monitor your feeds and hashtags right from the platform.
Zoom
Zoom has been all over the news lately because of what is going on in the world and so many people are learning about this awesome video meeting software. I've been using it to have client meetings and for webinars for quite some time now and I'm sure you've used it too. Zoom offers a ton of features that will make your next meeting run smoothly. You can go live on video, audio-only, chat, screen share, draw on the screen, share your smartphone screen and more. With the free account, you can have up to 100 participants and run a meeting for up to 40 minutes. If you want to use it as a webinar platform you will need to sign up for their webinar add-on.
Zapier
This amazing tool uses IFTTT technology that enables you to set up automations that you don't need to fully understand to make sure it works. IFTTT means, "if this, then that." The platform enables you to automate your data flow between software platforms.
For example, you can set the program up to automatically take email attachments you receive and put them in a file in Dropbox. You'll be shocked at what Zapier can do for you. They allow you to create a few limited zaps for free, but you might need to upgrade to the paid version to be able to do everything you need.
I hope my list has helped you discover some new tools to improve your workflow. What are your favorite tools that you use in your business
TeamViewer
As a virtual business owner, I travel quite a bit. It's one of the benefits of working virtually. Sometimes I need files on my home computer so I use TeamViewer to log into my home computer remotely to grab those files. Then I pop the files into Dropbox and then a few seconds later I can grab them on my Macbook Pro. I also use TeamViewer to log in to clients' computers to help with certain things. Occasionally I will use join.me to quickly log into clients' computers. But I do prefer TeamViewer over join.me.
Evernote
Evernote is a great program to use and I recently started using it again regularly. It's a virtual workspace and is a great way to keep track of all your ideas and notes. I use it to jot down ideas and projects. You can even share your notes with others so they can see and edit them. Evernote offers both a free and paid version.
Google Voice or Skype
Google Voice is a free calling and texting app that is available in the US. You get a real phone number and can make calls and send texts from the app or your desktop. 
If you aren't in the US, you can use Skype to make calls anywhere in the world with a paid membership. You can also get a designated phone number for an extra cost. You don't have to get the paid version, you can use the free version of Skype to make calls to other Skype users. 
What programs do you use frequently to run your online business?