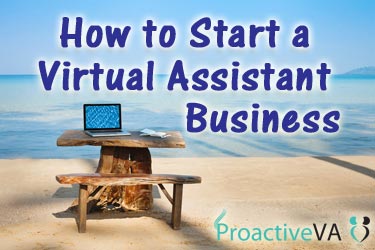 People are always asking me how I started my own Virtual Assistant Business so I decided I'd write a blog post about it. When I first started in the work force at the age of 16, I never imagined that I would own the business that I have today.  I attended school for accounting part-time while working full-time and had always planned to open my own accounting business once I was done school.  As many of us have probably experienced, life got in the way of my plans.  I was a young adult and my life was changing and I left accounting on the back burner and decided to move onto bigger and better things.  I took a look at what I wanted in my life and decided to start working as an assistant at VAnetworking. 
When I first started, I worked under Tawnya of VAnetworking and learned the tricks of the trade.  Within a month I set up my own website and had my first client.  Working for the largest VA network has its perks. 🙂  I worked beside an expert and was able to ask questions and also had access to a ton of wonderful training programs.
I officially launched my own business in 2010 and have been running my business full time ever since.  I love what I do and wouldn't change a thing.  Being a VA works with my lifestyle and I am able to do the things I want to do.  I have the freedom to travel the world and am still able to run a successful business, how many other people can do that?  I pick my own hours and make my own schedule and get to enjoy life!  I can work from anywhere as long as I have an internet connection.
Training
I'm the kind of person that can't sit through long hours of tutorials or training.  So I didn't go through very many training programs.  I'm very hands-on and the way I learn is by doing.  For example, to learn WordPress I basically just set myself up a website and started playing around.  I got addicted and started creating blogs left and right.  Now I create blogs for others and it is one of my most popular services.  When I was a teenager I used to build HTML sites for fun in Dreamweaver, so I did have some background in web design.  But not any professional experience.  I've always been a social media junkie, so I didn't have to learn much in that area.  Now I just have to stay on top of it all as it is ever-changing.  Basically, I just learned by trial and error.  I can't really direct you to any must-take training program as I basically trained myself.  Google is a wonderful tool, anything I want to know I just Google and then read or watch. 
Two programs I recommend if you are starting up your very own Virtual Assistant Business are…
Virtual Assistant Career by Tawnya Sutherland
This program is great for someone who needs structure and guidance through the process of starting a VA business. Tawnya will guide you through setting up your own VA business in 30 days or less.  You don't have to do it in 30 days, but her course is a 30-day course, so feel free to do one day a week or 5 days in just one day.  You can work at your own pace and by the end, you will have an operating VA business.  She also includes a membership to her popular VAinsiders Club. 
It's Hard Work
Opening a Virtual Assistant takes a lot of hard work and dedication.  You can't learn everything in a day and you won't find clients overnight.  I've been working as a VA since 2009 and am learning something new every day.  If you aren't learning something new each day then you aren't going to succeed.
As a business owner, you are in charge of everything.  You have to market yourself. You have to be an accountant. You have to maintain your website.  And you have to do all your client work.  It can be a lot for some to handle.  Once you grow you can start outsourcing work and get your own VA.  But in the beginning it can be overwhelming, don't give up!  

Finding Clients
People are always wondering how to find clients.  I would say that for me personally, finding clients is one of the hardest parts of owning a VA business.  I'm a little shy and it's hard for me to stand up and present myself to the world.  There are several ways to acquire clients.  First off, always carry business cards.  I meet people all the time who ask about my services, so it is good to have business cards on you at all times.  To find clients you will want to figure out where your target market hangs out and hang out there as well.  Maybe they are in a LinkedIn group, join it and network in there by answering questions and so on.  Another way to find clients is by joining networks with job boards.  For example, the VAinsiders Club has an awesome job board and I have gained a few clients off of it.  Keep your eyes open, you never know when opportunity will strike.   
Get a 7 Day FREE Trial to the VAinsiders Club here
Where to Start
Well first off, you will need a computer.  That is all I started with.  Then I suggest you start reading.  There's so much wonderful information on the web about starting up a VA business.  It is really up to you as to where you want to start.  If I was starting out all over again then I would start here.  I recommend reading VAnetworking's free eBook and make sure to join their free VA Forum.  VAnetworking's forum is the largest one out there, it has been around since 2003 and has over 24,000 members to date.  Tawnya knows her stuff and if you are a VA then you should be part of her free network.  Make sure to introduce yourself in the forum too so everyone can get to know you.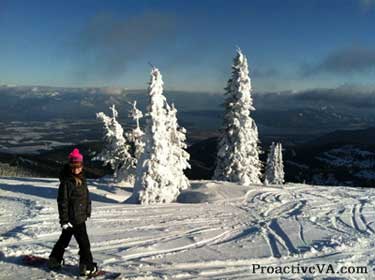 I hope I helped answer some of your questions about how to start a Virtual Assistant business.  I really wanted to write out all my start-up resources and my opinions because I get inquiries about it all the time on my website.  Now I am able to direct aspiring VAs to this blog post. 🙂  
If you have any questions about becoming a VA then make sure to ask me in the comments below and I'll be sure to get back to you.  
Thanks for reading and good luck to you and your journey on becoming a VA! 🙂 
Resources Mentioned
VAnetworking's VA Kick Start Ebook – Download this free ebook to learn more about becoming a VA
VAnetworking's Virtual Assistant Forum – I frequent this VA forum daily, it is a great place to learn and ask questions. 
Virtual Assistant Career by Tawnya Sutherland – This is an all-in-one VA start-up system if you would like to be guided through starting up your own VA business. 
VAinsiders Club – This club is for VAs who are serious about growing their VA business.  As a member you will have access to hundreds of templates and training webinars.  You will be able to attend live coaching calls and also have access to their popular job board. 
VAvirtuosos Seminar Series – Every VA should attend this event, I look forward to it every spring and fall.  VAVS is a virtual training series that takes place over 5 days.  I highly recommend attending this, hope to see you at the next one!
ProactiveVA Blog – Great blog to follow with tips for online businesses.
Written by Danielle, owner of ProactiveVA