Keeping You TWO steps ahead!
Danielle Beauchemin
Owner, ProactiveVA
The quality of your work, your responsiveness and your overall value are so appreciated. Your calibre is rare in our industry and I just wanted to let you know how much I value you.
Danielle is truly your right arm when it comes to helping you with social media and internet marketing projects. She has a knack for turning a situation that looks like a problem into a well strategized solution. 
Our relationship is excellent and I would recommend you work with her if you have the opportunity. She is smart, resourceful and very creative. It is my good fortune to have found her!
We Take Care of Business!
ProactiveVA provides online support services for businesses and entrepreneurs.  We have the skills needed to help you get your tasks done so you can spend time concentrating on the work that generates your business income.
Contact us today for a complimentary consultation.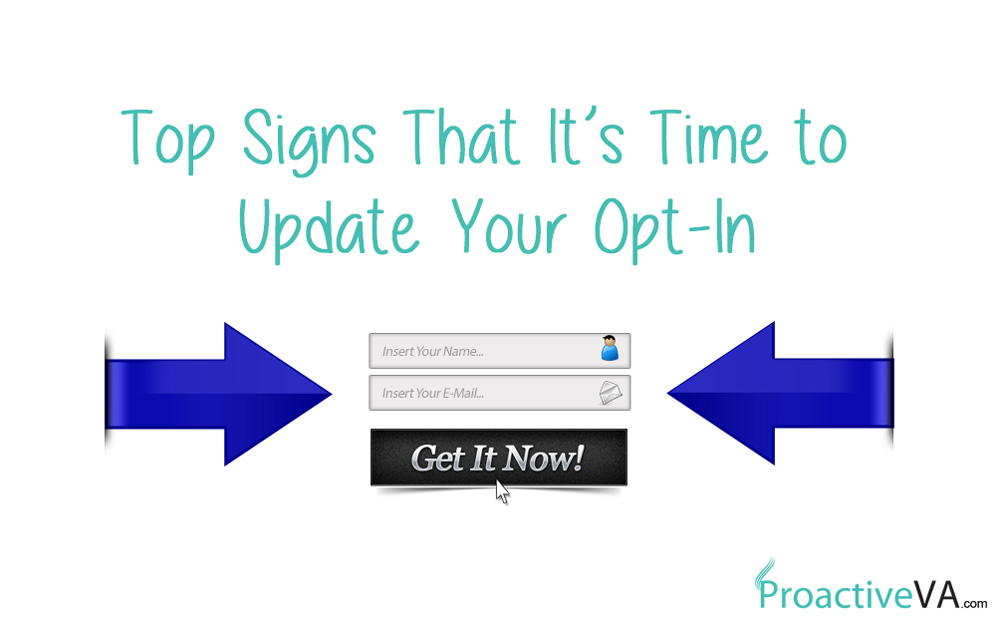 Are sign-ups to your opt-in form dwindling? If you've had the same opt-in form on your website for over a year then it's probably time to freshen it up. If you want to consistently grow your list you'll have to monitor your opt-in form and tweak it to increase your...